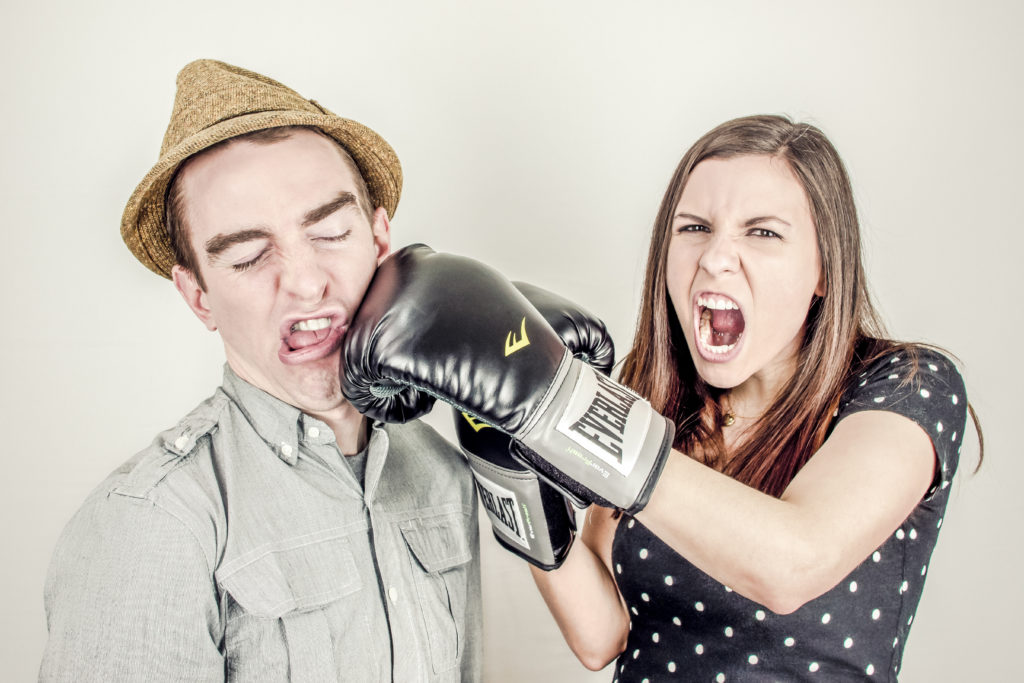 In over 90% of the marriages I work with, anger is naturally one of the biggest issues. Usually it's about communication, finances, and intimacy but it could be about anything. Couples often push this huge underlying issue under the rug and then put pretty "instafilters" on their lives to make it look better…until the next blow-up.
It's our job at RCC to help you to see how unhealthy anger sucks the life out of your marriage like nobody's business and to give you strategies for better communication. 
In my email newsletter this week, I asked individuals to take a peek at their own marriage anger patterns. If you'd like to subscribe and get my marriage "Love Notes" on Fridays, you can do at the bottom of this page yourself!
But here and now, you'll find a quiz and some suggested outcomes depending on how many of these unhealthy anger patterns you find in your own marriage. 
When you're fighting together, count how many of these tactics are happening:
You ignore each other while speaking.
You stare at the phone while your spouse is talking.
You're not spending time thoughtfully processing what you hear.
You're avoiding their eye contact frequently.
You're making large financial decisions without consulting your spouse or without their blessing.
You're making vacations plans without consulting your spouse (for yourself or the whole family).
Your tone suggests you are bored.
You don't say anything at all and let the anger and sadness brew inside.
You turn to another person or addiction for love and affection.
You have language barriers that aren't remedied (such as a bilingual marriage where spouses have stopped trying to understand one another).
You say, "Nothing will ever change," during a fight because you have noticed long-term negative themes and patterns in your marriage.
You are rudely sarcastic about your spouse's friends, family or coworkers.
You yell, call names and otherwise insult one another's character when you disagree about things.
How'd you come out?
And seriously, don't be discouraged whether you checked off 3 or mentally underscored every. single. one. of the styles of communicating anger.
But if you did check off three or more of the unhealthy ways of handling anger in marriage, it would be to your great benefit to invest in an online, phone, or in-person R & R session or package…
So from this day forward, for better and for worse…
Don't just put another instafilter on your marriage.
But if you are that bad off, you really shouldn't wait. Don't wait till things are out of control. We are right here @ 941-301-8420 for immediate help.